Our products
Ringmesh, scalemesh and fabrics.
Quality meets innovation.
SAFETY SYSTEMS
Universal ring mesh night closure system.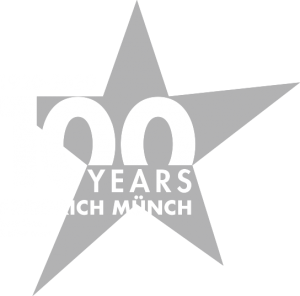 alphamesh is an innovative and versatile material for façade and interior design. The creative alphamesh ring meshes, alphamesh scale meshes and alphamesh  fabrics are developed, produced and distributed by proMesh GmbH, a subsidiary of Friedrich Münch GmbH + Co KG, located in Mühlacker.
Originally developed for use as stab protection for personal protection gear, ring meshes are convincing in terms of form and function as well as in the architectural application. New ideas for application emerge over and over again with the claim to qualify, function and design that is unique to alphamesh. Because alphamesh is not only solitary: alphamesh also synergistically combines the energies of other design elements. Light and shadow, water and motion or the room within a room discover new perceptions and alter the accustomed in individual arrangements.
Latest Projects
See our latest projects.
Distributors
Our team of technical specialists will be happy to help you with any product-related and technical requests.
Challenging weeks are behind us, in which we all had to adapt to a completely new situation and have experienced major limitations in many ways. It is therefore particularly important to us to look after our customers, employees, and partners. We

Luxury living in its purest form - Condominium KHUN by YOO, Bangkok KHUN by YOO is the name of the joint construction project between the British design and property developer YOO - co-founded by, among others, designer Philippe Starck - and

EuroShop, the world's leading trade fair for investment needs in commerce, took place in Düsseldorf from February 16 - 20. It is the most important platform for the international retail scene in terms of trends, inspiration, and networking; a good